[This personal journey of Bill Cappello's was first published by Gary Lassin's "The Three Stooges Journal" in two parts – issues #69 and #70 (Spring & Summer, 1994). The text of the article appears here verbatim (with Gary's permission), exactly as it appeared in those publications, except for a couple instances near the end: after the article was already in print, Bill discovered that a small number of biographical details needed adjusting. He has supplied me with those details, and I include them in the following version for the sake of accuracy. – Bill Telfer/webmaster]
"Of all the supporting players who appeared in Columbia shorts, Christine McIntyre remains the undisputed favorite. Her beauty and finely honed comic timing have endeared her to comedy aficionados, who are now beginning to realize that she was a vastly underrated comedienne. She was also something of a mystery woman, as very little biographical data is available on her." Those well-chosen words from
The Columbia Comedy Shorts
by Ted Okuda are quite appropriate, especially the last sentence.
While growing up in the late 1950s and early 1960s, watching the Three Stooges' comedies on my local New York television station, I developed an interest in the many supporting players who appeared with the Stooges. This happened over a period of time, as the shorts were being shown over and over again. Being familiar with the story lines, and with the actions of the boys, I started paying attention to the other players. It took time to identify them, without a cast listing, although it was thoughtful of Columbia, I suppose, to include a few names with the opening titles on many of the shorts. Among my favorites are Vernon Dent, Dudley Dickerson, and Symona Boniface. But my overall favorite supporting player is Christine McIntyre. Perhaps my initial interest in her was just my adolescent instinct in noticing her beauty. However, as time passed along with repeated viewings of the shorts, I appreciated her comedic talent as well. She was one actress I wanted to know more about.
Unfortunately, back in the 1960s, there were few good reference books about movies, especially about comedies. There were no "who's who" kind of biographical sources for actors and actresses either, so if somebody wanted information about any such person, one had to look in many sources and "dig." I looked through the limited resources my local public library had at that time, and found nothing on Christine McIntyre. I decided to write to Moe Howard and ask if he knew anything about her whereabouts (this was in 1968).
Moe was a good correspondent. He always replied to the several letters I wrote him over the years. In this case, he wrote that "Christine McIntyre is married and out of the business." That's all he knew. I was disappointed, but thought that someday, maybe, I'd he able to find out more about her. That "someday" was not to be until the Fall of 1974.
I moved to Los Angeles in May of 1974, to take advantage of a good job opportunity in the aerospace industry. Since my working hours were in the early evening, I had plenty of time to engage in what would become my "hobby" -- researching for information about and tracking down "lost" actors of many years earlier.
I visited Larry Fine at the Motion Picture Country House in Woodland Hills several times, before he became too ill to have any visitors. I asked him about Christine, and he said he, too, would like to know what happened to her. He remembered her as a very beautiful lady, very pleasant, and very talented. He said he would have liked to see her again. I promised him I would locate her.
In those days, the Screen Actors Guild was helpful in that they would forward letters to an inactive member's last known address. They did tell me that she had been inactive for "over ten years," and that the address they had was probably not good. I decided to try it anyway. I composed a fan letter to Christine, telling her of my interest in her career and my desire to meet her. I sent the letter to SAG, and they remailed it to the last address they had for her.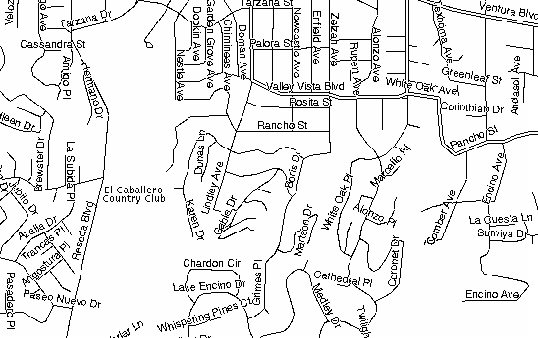 About one week later, the letter was returned to me by the Post Office, stamped "Not at this Address." I expected that, but was still disappointed. The address on the envelope was on Gable Drive in Encino, in the western part of the San Fernando Valley. I drove to the address, with the idea of questioning the present residents if they knew Christine. They were not home, but a helpful neighbor gave me some information which I did not have. He said that her husband's name was Wilson, and he remembered that Wilson's first name was the same as Jack Benny's announcer (Don Wilson), but he was not the same person. Of course not; that would have made things easy! However, he did remember that Wilson was a writer. That was to be helpful later. He also said they moved many years ago.
My next stop was the Los Angeles County Real Estate Records office (or whatever it's officially called) to look up the ownership records for the house in Encino. My reason was to obtain the full name of Mr. Wilson, and to verify what the neighbor had said. I found out that the house was owned by J. Donald Wilson and Christine M. Wilson for a few years in the late 1950s-early 1960s. Then I decided to call the Writers Guild of America to find out if Mr. Wilson was a member.
I recall hurrying home to make that call. The Guild verified that J. Donald Wilson was indeed an active member, and that he lived in Van Nuys. They would not give me the address, but would forward a letter. Since he was not listed in the telephone directory, I had to use their services. I wrote a letter to Christine, and enclosed it in the envelope with a letter to her husband, asking him to please give it to her. I delivered the letter in person to the Writers Guild, in the hopes that if they saw me in person, they might just give me the address. That is what's called wishful thinking! The receptionist politely took my letter and assured me it would be mailed to Mr. Wilson.
Beginning the very next day, I would anxiously check the letter box hoping for a reply. I also would hope that, every time my phone rang, it was Christine calling (I gave her my number in the letter). A few weeks passed, and after hearing absolutely nothing, I was at a loss as to what to do next. I was still a novice at this business of tracking down people (Christine was to become my first "find").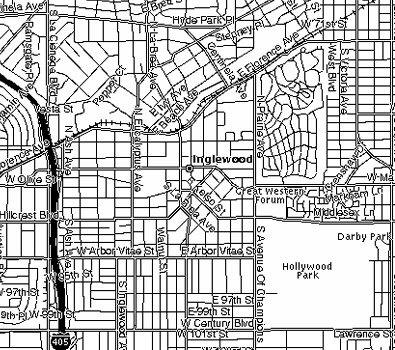 One day, while spending some time at the Los Angeles Public Library, I noticed that they had old telephone directories. I began a backwards search for any listings for the Wilsons, and found a listing for J. Donald Wilson in Inglewood. That's a far cry from the country-like setting of Encino and suburban Van Nuys. Inglewood is a very populated part of Los Angeles, and not so fashionable. However, the directory listing was in 1969, five years previous. I made note of the address, and immediately drove to it.
The address, which I no longer remember, was an apartment complex. The manager was not at home, but a couple of the residents directed me to the apartment of a very old man in his 90s, whom they said had been living there for many years and was still in touch with the Wilsons. His door was open, as this was a hot September afternoon, and he was sleeping on the couch. I didn't want to disturb him because of his age, so I waited outside until I saw that he had awakened. I introduced myself, told him why I wanted to contact the Wilsons, and he eagerly gave me their address and telephone number in Van Nuys. He told me that they had been the managers of his building for several years and then moved to another building "up in the Valley." He also told me that they were very nice people, something I wanted to know before proceeding to contact them. I thanked him and quickly drove back to my apartment in North Hollywood.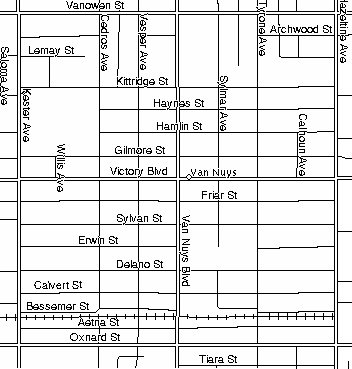 With Christine Mclntyre's phone number in hand, I sat by my phone, deciding whether or not to call. I was also wondering why I hadn't received a reply to my letter. Maybe she never received it? Maybe she didn't want to be bothered by fans? Maybe something in my letter turned her off to me only? There was only one way to find out. I dialed the number. The phone rang five times, ten times. No answer. I hung up, but the excitement remained. I tried calling again about ten minutes later. Still no answer. By this time, the excitement, tension, anticipation, whatever you want to call it, had built to a point where I had to drive to the address on the card the old man gave me. It was on Kittridge Street in Van Nuys, an apartment complex called The Executive House.
This was a Saturday afternoon about five o'clock. I found the address in about twenty minutes, and passed by the place a few times before deciding to park and ring the doorbell. I recall being very nervous but also happy that I may finally get to meet one of my favorite movie actresses.
I walked up to the front door, looked at the names on the directory, found "Wilson" and rang the bell. A man who appeared to be in his 60s came out and asked what I wanted. I introduced myself, he said he was Mr. Wilson, and showed me into the manager's office, which was a furnished apartment, being used as a model to show prospective renters. I sat on the couch, while he politely explained that the reason Christine hadn't replied to my letter was that they'd been very busy showing empty apartments to people, signing them up, etc. He excused himself to go to another room, to let Christine know that I had found them, and then returned. He explained that Christine had been out of the movie business for many years, and that people change, preparing me for what may be, to some people, an unpleasant surprise. However, I was well aware that people change, and that I was certain Christine wouldn't look too much like she had in the movies made twenty to thirty years earlier. At that moment, as if on cue, Christine McIntyre walked out of an adjoining room, dressed in a pretty pantsuit which was common for women to wear in the '70's. Smiling, she walked up to me with her right hand out, and said, "Mr. Cappello! I'm so pleased to meet you!," and took my right hand and shook it heartily.
After being introduced to Christine McIntyre for the first time, I was at a temporary loss for words. I vaguely remember saying something like "pleased to meet you, too," probably mumbling. She was still a very attractive woman, with long blonde hair and a "pleasingly plump" figure. She sounded just like I remembered her.
Christine was very cordial. She offered me a cold soft drink which I accepted. She left the room for only a minute and returned with a freezing-cold can of Coke. While I sipped the soda, she explained that she received the letter I wrote her and quickly apologized for not replying, explaining that she and Mr. Wilson were investor-managers of apartment buildings, and as such, were always busy showing empty apartments to people, signing leases, etc. She said that every now and then she remembered my letter and thought that some day soon she should call me. We engaged in light conversation, mostly my telling her about why I moved to California, and about my job, and how I liked living there. The visit lasted for about a half-hour, then she excused herself, explaining that she and Mr. Wilson were expecting company later that evening and had preparations to make. I asked her if it would be okay to keep in touch, and she said it would be. I left the office, returned to my car, and drove back to my apartment. When I returned home, I thought about the events of that day, and previous weeks, and how it all somehow seemed surreal.
The following week, I called Larry Fine and told him that Christine had been located. He was happy about that, but his health was already failing, to the point he could not receive visitors. I called Christine and told her of Larry's health, and his desire to see her again, and she said she'd call the Motion Picture House and inquire about visiting. She, too, was told Larry could not have visitors. When Larry died, in January of 1975, Christine attended the funeral service. I planned to attend, but an emergency at my place of work prevented it.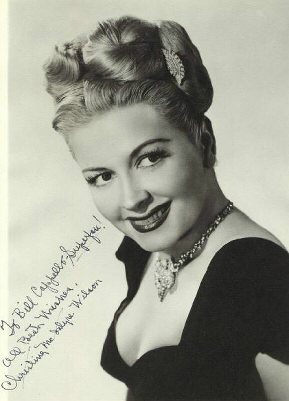 During the week following my initial visit, Christine sent me a 5x7 personally autographed photo. The inscription was "To Bill Cappello Superfan! All Best Wishes, Christine McIntyre Wilson."
[WEBMASTER'S NOTE: Click here to see the original letter enclosed with the above-mentioned photo -- B.T.]
I'd told her of my search for her, and she was surprised that anybody would care that much. When she told her family about me, she referred to me as her "FBI man," referring to my extensive "investigation" of various sources, to find her.
During the next two years, I visited Christine only a few times, but talked to her several times by telephone. While my initial interest was in her movie career, our conversations covered many subjects, and we eventually became friends.
Christine had nice words about working with the Three Stooges, referring to them as professionals in comedy. She said that while they were serious about their work, sometimes they would play practical jokes on other people in between filming scenes. One of their favorites was Dudley Dickerson. They thought his reaction to being scared was very funny, and while he would rest in between scenes, one of them would dangle a rubber spider beside him and watch his reaction. She also said that sometimes the Stooges would tell off-color jokes, or even use vulgar language, but that they always treated her like a lady. She also had kind words for Emil Sitka, Edward Bernds, and Hugh McCollum.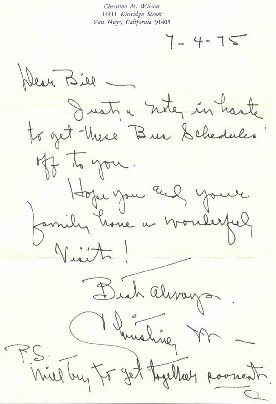 There was one thing that was an irritation to her though. She did not want to be remembered only for her work with the Stooges. She appeared with many other fine comedians at Columbia, including Hugh Herbert, Harry Langdon, Harry Von Zell, Andy Clyde, and Joe DeRita (the latter in his own series long before he would join the Stooges). She also was leading lady to several stars of B-Westerns, especially Johnny Mack Brown, Buck Jones, Dave O'Brien and Fred Scott. Her beautiful singing voice was used in several of the Westerns.
I did explain to her that only the Stooges shorts were released to television (at that time), and that's why she was remembered for being in those movies. I was aware that there was a following of B-Western fans, too, but since I had no interest in those movies, I had never seen any.
When I was planning my move back to New York in May of 1976, I visited Christine one last time, at yet another address to which she moved (this one at Vanowen Street in Van Nuys). She and her husband were very busy, as this was a new building and many people were stopping by to look at the apartments. She had only a few moments to spare, and allowed me to take a few photos. A friend who accompanied me took a couple of her and me together. For the next several years, we kept in contact by phone and letter. My last phone call to her was in April of 1984. She was not well at that time, and I had no idea how seriously ill she was. A few months later, on July 8, Christine died of cancer, less than six months after her husband died of a sudden massive heart attack. I felt it was the end of a chapter in my life.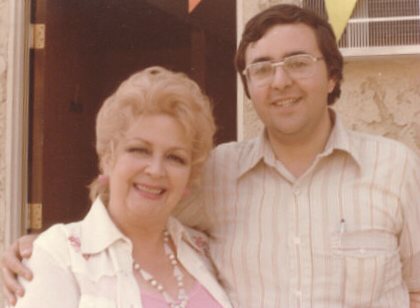 During my friendship with Christine McIntyre, and after her death too, I learned several things about her. Some of this information has been previously published in other sources by other researchers, including a "high-praise" article and complete filmography by B-Westerns historian Buck Rainey, published in
Classic Images
, No. 147. For those members of the Three Stooges Fan Club who would like to know more about Christine McIntyre, I offer the following.
Christine Cecilia McIntyre was born on April 16, 1911, in Nogales, Santa Cruz County, AZ, a daughter of John Edward and Edna Barnaby McIntyre. She had three sisters, Marian, Annes, and one who passed away quite young, and a brother whose name I never knew. Her exceptional singing voice led to her receiving a Bachelor of Music degree from the Chicago College of Music in the early 1930's. Christine may have sung on Chicago radio before moving to Los Angeles, where she appeared on stage in the mid- 1930's. One play she appeared in was
The Bird of Paradise
in 1936. Shortly afterward, she began getting roles in movies, mostly B-Westerns for studios such as Monogram and PRC, and B-features for the larger studios such as RKO and Universal. In about 1943, Christine began appearing in many two-reel comedies for Columbia Pictures supporting such stars as The Three Stooges, Andy Clyde, El Brendel, Hugh Herbert, Harry Langdon, Shemp Howard, and Joe DeRita (in their own series), Schilling and Lane, and Vera Vague. It's interesting to note that Christine appeared with all four of the 'third' Stooges (Curly, Shemp, Joe Besser, Joe DeRita, the latter before he was part of the trio, and in a Besser short utilizing stock footage from several years earlier).
Christine married John Donald Wilson on June 27,1953 in Los Angeles.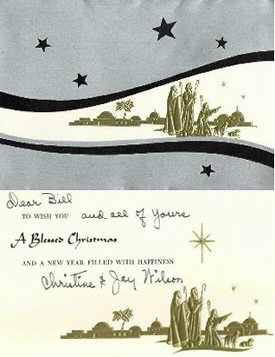 Wilson was a pioneer producer-writer-director in radio. Among the characters he created were "Bill Lance" and "The Whistler," and among the shows he directed was
The Adventures of Nero Wolfe
. Shortly after the marriage, Christine retired from acting. She and her husband joined a group of real estate investors who bought, managed, and sold apartment buildings in the Los Angeles area.
Mr. Wilson died of a massive heart attack in the early morning hours on January 26, 1984, age 79. He died in Christine's arms before paramedics arrived. This proved to be a traumatic event for her, as they were very much in love. Although Wilson had heart problems for several years, the sudden loss was too much for her. Her health began to deteriorate, and her doctors told her it was due to her grief, that she would come out of it eventually. When, after a couple of months, it was apparent she wasn't getting any better, her sisters brought her to another doctor, who diagnosed cancer. It had spread so far, that treatment would be ineffective. Christine was placed in a convalescent hospital in Reseda during the last weeks of her life. She died on July 8, 1984, age 73. She and her husband are interred at Holy Cross Cemetery on West Slauson Avenue in Culver City.
One final note, Christine was very much a lady. I never heard an off-color word from her. She was also a devout Catholic. Each December I received a Christmas card from her with a deeply religious motif. I'm sorry she could not have lived a few more years to receive due recognition from the Fan Club.